Your partner in the development and manufacture of medical devices including catheter delivery systems, active implantables, and more.
Your Comprehensive Partner from Idea to Implant.
Innovation. Collaboration. Expertise.
We provide expert guidance and realistic vision for timelines, budgets, and expectations – from design conception through manufacturing optimization. We do more than develop solutions, we put our years of experience to work and enhance ideas, anticipate and navigate obstacles, and more.
Transforming Ideas into
Reality
At Resolution Medical we specialize in complex delivery systems, active implantable devices, and component manufacturing. We partner with customers of all sizes; from physicians with big ideas, to the world's largest OEMs. Our deep anatomical understanding is backed by uniquely integrated engineering and manufacturing expertise. We're your comprehensive commercialization partner, and we're here to guide you every step of the way.
Interested in learning how we can help you?
Make the Resolution Medical team, the extension of your team.
Serving a Wide Range of Markets
Structural Heart
Your go-to partner for advanced structural heart interventions. We specialize in implants and state-of-the-art catheter delivery systems. Our expertise spans mitral, tricuspid, aortic, and pulmonary valves as well as shunts, stents, closure, and embolic protection devices. From handles to catheters to nitinol implants, we provide comprehensive solutions for exceptional outcomes.
Cardiology & Vascular
Our experience includes complex delivery systems, imaging and sensing catheter platforms, and various Peripheral, Neurovascular and Cardiovascular Catheter applications. Markets include DVT (Deep Vein Thrombosis), PE (Pulminary Embolism), Clot management, Oncology, Drug delivery, Flow management, &Neurovascular, Peripheral, and Cardiovascular
Heart Failure
Our team is made up of experts in VAD (Ventricular Assist Device) technologies, which include pumps, drivelines, and delivery systems designed to enhance or restore blood flow in and around the heart. Our experience ranges from the development and manufacturing of surgical devices to interventional catheter-deployed technologies.
Neuromodulation
We focus on Class III active implantables including: IPGS (Implantable Pulse Generators), leads, headers, adapters and sub-assemblies. Our expertise extends to various markets including SCS (Spinal Cord Stim), DBS (Deep Brain Stim), Vagus, Tibial, Hypoglossal and Peripheral Nerve Stim and more
Electrophysiology
We specialize in diagnostic mapping & energy delivery catheters for ablation procedures. We develop and manufacture products with various therapy modalities including PFA (Pulsed Field Ablation), RF energy, Cryotherapy and Vapor.
Additional Markets
Our development and manufacturing expertise extends to ENT, neurology, urology, oncology, endoscopy, robotics, and peripheral vascular markets.
Wherever you are in the development process,
we'll handle the heavy lifting, so you can focus on
what's ahead.
Concept & Product Development
Support the technical development of a project from conception to first-in-human clinical study through a formal iterative process with experienced engineers.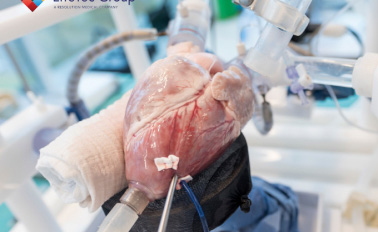 Iterate and train under one roof. Gain unmatched visualization of cardiovascular device delivery and deployment in a pressurized heart with fully realistic function in a cath lab setting.
New Product Introduction (NPI)
Structured transfer process of devices into manufacturing including design for manufacturing, process development, supplier optimization, and verification and validation testing activities.
Medical Device Manufacturing
Broad, end-to-end manufacturing that supports small runs through commercial production. Specialized clean rooms, sterile packaging and labeling, distribution, and more.
From complex structural heart delivery systems to long-term implantables, and beyond, our unique skill sets and vertical integration make us the full product lifestyle partner of choice for teams ready to commercialize – fast.
We take a unique approach to partnerships, personally investing in our customers and their outcomes. Our authentic culture and experienced teams provide the hands-on attention and personal guidance you deserve.
Transparent, Flexible, Collaborative
All projects get a dedicated program manager and engineering team, intently focused on your project. Deep technical, clinical, and anatomical expertise in market segments enables best-practice engagements and accelerated timelines. We can start small and ramp up to larger projects.
We iterate quickly. Rapid prototyping, vertical integration, broad capabilities, and exceptional testing models mean we are flexible and can pivot fast. Expect NDAs in hours, estimates in days, and contract within weeks.
100+ Engineers with 1,000+ years Experience
Highly experienced development and manufacturing engineering teams. Proven track records in active implantables, catheter delivery systems, and more.
No red tape, just hard work.
Collaborative Innovation.
We help our customers innovate and create intellectual property. Any innovation or IP belongs to you.